Dining at Restaurant Empire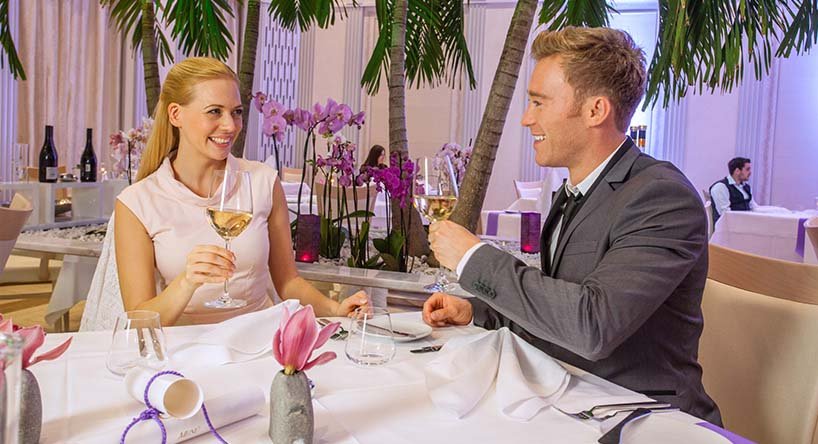 The cuisine of the Empire restaurant sets off on culinary voyages around the world, inspired by the itineraries of HMS Victory. Immerse yourself in the variety of flavors of the Caribbean, North America, the Mediterranean countries or the North Sea. Here, regional and seasonal products fuse with culinary delights from around the world.
In addition to our hotel guests, we naturally also warmly welcome day visitors. Prior reservation is requested. Reservation under: Tel. 08122 / 550-3802 or by mail to empire@therme-erding.de.
On board the Victory, everyone can feel like a real captain, so we invite you with our Menu Special to celebrate and feast like Lord Nelson once did on his HMS Victory. Discover our Captains Menu here and look forward to an unforgettable evening.
Price: 65,- € per person
Let us surprise you with this menu special! Our kitchen team will spoil you with a 7-course menu incl. aperitif, water and espresso
Price: 97,- € per person